Cluster Management And Virtualization
Two Great Technologies That Now Work Great Together
---
STAY UP TO DATE ON THIS TOPIC
Check the boxes & select Email or Atom/RSS Feed.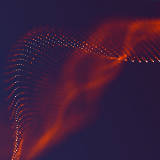 Organizations that use high-performance computing have long relied on tools to help build and manage the complex clusters that host their HPC applications, and Bright Cluster Manager is one of the most popular commercial software tools for doing this. HPC clusters are typically built from bare metal servers, however, virtualization technologies – most notably vSphere from VMware – has made great strides in closing the performance gap for VMs making it increasingly attractive to use virtualized servers for some HPC applications.
Now, a partnership between Bright Computing and VMware is creating new opportunities to use virtualized infrastructure to easily build and manage high-performance clusters that make new levels of flexibility and resource utilization a reality. Whether you use high-performance clusters for traditional HPC, machine learning or analytics applications, the combination of Bright Cluster Manager and vSphere represents a powerful new paradigm that can transform how you think about creating high-performance infrastructure for your business.
To find out more, join Timothy Prickett Morgan of The Next Platform for a panel discussion with James Lowey, chief information officer of TGen, a non-profit genomics research institution, and Jay Boisseau, who was associate director of the San Diego Supercomputing Center and then long-time director of the Texas Advanced Computing Center before joining Dell Technologies as AI and HPC technology strategist. Martijn De Vries of Bright Computing and Josh Simons of VMware will round out the panel.