M&A Microsoft 365 tenant migration
Change doesn't have to mean disruption
---
STAY UP TO DATE ON THIS TOPIC
Check the boxes & select Email or Atom/RSS Feed.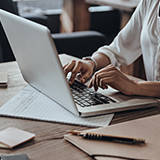 In 2021 many of our offices will change dramatically. Downsizing, optimising, mergers and acquisitions mean that many more of us will be migrating our Microsoft 365 tenants. Do it badly and you will throw yourself and everyone you work with into a special kind of purgatory.
So what does success look like, and how do you plan and execute your project successfully?
Mike Weaver and Ragnar Heil of Quest will join the Reg's Tim Phillips to discuss the optimal Microsoft 365 migration for your business, including:
The five pillars of a successful tenant migration
Making and executing your migration plan
The problems that can trip you up (and how to avoid them)