Cloud native storage
Enabling the next generation application platforms
---
STAY UP TO DATE ON THIS TOPIC
Check the boxes & select Email or Atom/RSS Feed.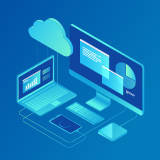 Containers and Kubernetes have made app deployment portable but, as ever, does your storage deliver the performance that the next generation of your apps is demanding? To get the best out of Kubernetes, you need fast, scalable, cloud native storage.
Join Alex Chircop, the CEO of StorageOS, who will explain to the Reg's Tim Phillips how persistent storage for Kubernetes can deliver high availability and fast failover, and how that will improve the way you deploy your applications in the cloud. And if you're curious about how it works, there's a demo too.
You will hear:
How cloud native storage can deliver persistent disk storage to containers
The performance and availability benefits of cloud native storage
How to get started one minute after the Regcast