Don't pay the bad guys
Recover painlessly for ransomware with immutable backups
---
STAY UP TO DATE ON THIS TOPIC
Check the boxes & select Email or Atom/RSS Feed.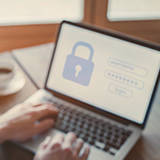 Cyberattacks are the biggest risk for doing business today. Ransomware attacks are growing in frequency and sophistication, so do you give in and pay the ransom, or try to recover without issuing payment? Do the first and you lose money – but try the second and you risk extended downtime and fragmented data recovery.
Nicolas Groh of Rubrik argues that the choice to recover doesn't have to be risky. If immutability prevents backups from becoming encrypted, recovery can be a quick and painless process.
He will be talking to the Reg's Tim Phillips about:
Making immutable backups with end-to-end encryption
Early detection and fast remediation
How to recover quickly with minimal data loss