Microsoft Vulnerabilities Report 2020
Whitepaper
Published February 2021
---
STAY UP TO DATE ON THIS TOPIC
Check the boxes & select Email or Atom/RSS Feed.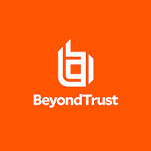 The 2020 Microsoft Vulnerabilities Report compiles every Microsoft security bulletin from the past 12 months, analyzes the trends, and includes viewpoints from security experts.
Below are some of the key findings from this year's edition:
In 2019, a record high number of 858 Microsoft vulnerabilities was discovered.
The number of reported vulnerabilities has risen 64% in the last 5 years (2015-2019).
Removing admin rights would mitigate 77% of all Critical Microsoft vulnerabilities in 2019.
100% of Critical vulnerabilities in Internet Explorer & Edge would have been mitigated by removing admin rights.
80% of Critical vulnerabilities affecting Windows 7, 8.1 and 10 would have been mitigated by removing of admin rights.
Download the full report for a deeper dive into these findings, and read the exclusive commentaries from industry experts.