Meet the challenges of the new security landscape
Attackers are always active, often with novel weapons. Understanding the threat landscape is imperative.
---
STAY UP TO DATE ON THIS TOPIC
Check the boxes & select Email or Atom/RSS Feed.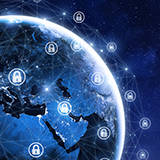 Every year brings new security challenges. But 2020 and 2021 delivered some big ones.
For starters, the pandemic accelerated the move to work from home, pushing endpoint devices in places your protection plans may not have considered.
Then news of supply chain attacks on major software providers shocked the world by showing that theoretical attacks had become real – and potent…
Smart organisations know that the best response to incidents of this nature is not fear, it is to understand the threats, to plan and implement a well constructed defense and response strategy.
Which is why in this webinar The Register's APAC Editor Simon Sharwood and Malwarebytes Senior Sales Engineer Andrew Probert will use Malwarebytes' new 2021 State of Malware Report to detail emerging threats, and advise on how to evolve your response.
Andrew and Simon will explore some practical steps you can take to review security strategies and the tactics that will help you to implement your new plans.
You'll also learn:
WHY YOUR DENTIST may well be a target for criminals;
HOW NEW MALWARE STRAINS behave, and how to mange the threat they pose;
ADVANCED ENDPOINT PROTECTION STRATEGIES to inform your plans.