Zero disruption cloud data migration
How to accelerate and de-risk your analytics modernization with a data-first approach
---
STAY UP TO DATE ON THIS TOPIC
Check the boxes & select Email or Atom/RSS Feed.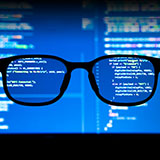 Modern businesses rely on massive data volumes for machine learning, AI and analytics, but can be burdened by the cost and complexity of maintaining on-premises infrastructure.
Cloud migration holds huge benefits to get analytics and AI insights faster and at lower cost. Yet many cloud architects and technology leaders can't afford the business disruption and delayed data availability that come with most legacy data migration approaches which fail to treat data as a strategic lever in the migration plan.
How do you de-risk, simplify and automate a data-first approach to modernizing your big data platform to take advantage of the cloud faster?
To get there without disruption or risk, you need a modern, data-first solution for migration that does not impact your business operations.
Join Tim Phillips in our live RegCast with WANdisco's CTO, Paul Scott-Murphy and Blocks & Files editor Chris Mellor. You'll learn:
The need for efficient on-premises to cloud migration
A proven framework for planning and executing a data-first migration
How to tackle the most common technical challenges of cloud data migration