DNA Worldwide Secures Biological Test Results with Virtru
Customer Success Story
Published August 2021
---
STAY UP TO DATE ON THIS TOPIC
Check the boxes & select Email or Atom/RSS Feed.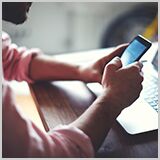 "When your business has private, confidential information about people, securing that data isn't an option—it's an absolute requirement. You need a secure platform to deliver that capability, and Virtru is the best in the market." – David Nicholson, Founder and Managing Director, DNA Worldwide
Prior to using Virtru, DNA Worldwide was evaluating other data protection options, but found those solutions too difficult and cumbersome for users.
When Nicholson and his team discovered Virtru, they tested it out to get a feel for the user experience. "I wanted a solution that could make it really simple for people," Nicholson recalled. He described the positive experience of quickly and easily opening up a Virtru secure email as a recipient and thinking, "Great! This is it!"
DNA Worldwide first implemented Virtru's Gmail encryption for employees, which equipped its team to securely share sensitive information via email. The organization later added Virtru's Data Protection Gateway as an incremental, automated layer of protection to its customer relationship management system, SugarCRM, to ensure emails sent through that platform also remained secure.