Moving Ahead with Unified Communications
How to do it...
---
STAY UP TO DATE ON THIS TOPIC
Check the boxes & select Email or Atom/RSS Feed.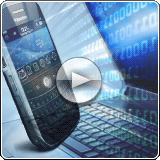 If you're thinking about unified comms in your business, how to do it, how to get senior level buy-in or even just how to start, this event will help you take these first tentative steps.
It will explain how to move your thinking forwards and actually do something with your unified comms plans, giving you tips and advice on how to make sure it works, how to measure the success and how to make sure you're left looking good in front of your senior directors.
You will find examples galore and practical advice, along with a hefty dollop of real world advice from our research activities into Reg reader experiences.