Webcast Slide Deck | Why Off-The_Shelf Ransomware Attacks Succeed
Thy're coming for you, and you're not safe yet
Published October 2021
---
STAY UP TO DATE ON THIS TOPIC
Check the boxes & select Email or Atom/RSS Feed.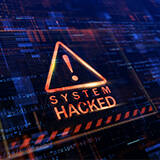 These slides support a webcast brought to you by The Register and sponsor Rubrik.
Ransomware attacks alone have jumped by 700% in 2021. There's a good reason: ransomware is a great business to be in. Unsophisticated attacks using off-the-shelf tools can be launched at little or no cost. If you target enough potential victims, some will get through.
So how do you protect your virtual environments that are hosting your most critical applications? And when a cyber threat or natural disaster happens, how quickly can you be back in business? Not by continuously hardening your existing security, argues Rubrik's Levern Wilson. In our latest Regcast he tells The Reg's Tim Phillips how, to resist off-the-shelf attacks, you need to rethink your ransomware defence.
You will learn more about:
Why simple attacks succeed so often
Protecting data across a hybrid IT landscape
Recovery methods for virtual machines to achieve near-zero RTOs
Watch the webcast on-demand here.