The Future Of Threat Intelligence
Whitepaper
Published January 2022
---
STAY UP TO DATE ON THIS TOPIC
Check the boxes & select Email or Atom/RSS Feed.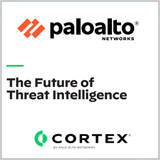 The global threat landscape is continuously changing, especially during the global coronavirus pandemic, which has caused a significant shift both in how cybercriminals operate and how they hone their skills.
During the pandemic, cybercriminals have been seen advancing their capabilities, adapting quickly, and targeting relevant victim groups more effectively. While cyberattacks continue to get more complex, organizations will need threat intelligence capabilities that are powerful enough to get ahead of their adversaries.
This report can help organizations make faster, more informed security decisions and thus be better prepared for cyberthreats.