Crisis point for IT security
A different approach
---
STAY UP TO DATE ON THIS TOPIC
Check the boxes & select Email or Atom/RSS Feed.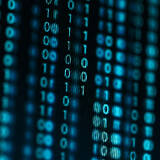 As we improve our defences against attackers, we implement more controls, generating more alerts, creating more need for maintenance and management. The result is often a security Frankenstein, sucking up resources and generating lots of data, but not giving you the actionable insight you need.
Is it time to rethink the way we approach the problem? Extended Detection and Response (XDR), taking advantage of AI, has the potential to create more meaningful, context-aware data, to scale with the business, to automate repetitive processes, and to simplify management. But a botched implementation might even add more complexity to your detection and response efforts, so how do you implement it, and where do you start?
Join Cybereason's security guru Greg Day for a hype-free insight into the next generation of threat detection, full of practical advice from his years of experience at the sharp end. You will learn:
Why IT security is at a crisis point today
The next generation of threat detection
How to improve detection while reducing your workload