A Guaranteed Path to Peace of Mind for IT Security Pros
Don't just mitigate cybersecurity risk, reduce it
---
STAY UP TO DATE ON THIS TOPIC
Check the boxes & select Email or Atom/RSS Feed.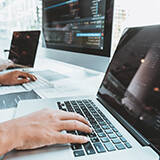 There have never been more stressful times for IT teams in charge of securing enterprise infrastructure and applications than the present.
The looming threat and sense of near inevitability of an attack means security teams are always on alert, racing to keep pace with bad actors that are often bigger and better funded, not to mention even more motivated to find cracks.
This constant risk, coupled with a growing need for strained IT security teams to find peace of mind, especially in environments where security, backup, and recovery is out of date, has even the most steadfast enterprise security pros under endless pressure.
Peace of mind might sound like a far-off fantasy for IT pros but there are solutions – and not just in the form of another layer of security. It is about a combination of security-related elements. Imagine the security of an actual guarantee, a hedge against ransomware, that can actually stake its own business on the security of your IT.
In this vibrant upcoming discussion, host Nicole Hemsoth will talk through how Rubrik is defining itself as the ransomware recovery company with the company's Murthy Mathiprakasam and explore how (and why) Rubrik is betting big on your ability to avoid an attack but most important, to quickly recover all data, preserving business continuity.