Virtualizing the Hard Stuff
Databases and Mission Critical Workloads
---
STAY UP TO DATE ON THIS TOPIC
Check the boxes & select Email or Atom/RSS Feed.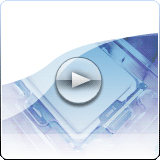 While virtualization has become widespread in data centers both large and small, there are some workloads that customers tend to shy away from virtualizing – namely large databases and other important workloads.
There are good technical reasons behind this, primarily based on the fact that these apps can be very resource intensive, particularly in the area of memory and I/O. These workloads are often key to the organization and need to show predictable performance even under extreme usage conditions. Combining these workloads on virtualized systems in the past was scary to many system managers – they weren't sure that the virtualization mechanism and underlying system had enough sophistication and brute force to handle these demanding workloads.
In this webcast, we discuss these issues and take a look at some new technology that will allow users to virtualize these applications with confidence.