Unified communications in context?
Lots to do, where to start
---
STAY UP TO DATE ON THIS TOPIC
Check the boxes & select Email or Atom/RSS Feed.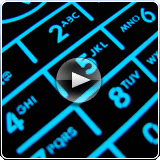 Last week we got a whole range of end users and experts in the field of unified comms to do a series of videos on the challenges, benefits and management of such systems.
The 30 minute panel discussion, from the 'easy chairs' in our central London studio, features our very own Tim Phillips and a hugely experienced end user from Newport City Homes, called Darren Lloyd, who's recently completed a green-field Unfied Comms implementation.
The two of them are joined by Dale Vile from Freeform Dynamics, Steve Tassell from Microsoft and Andy Simpkins from Dell.
Between them they tackle a range of issues that seek to put unified comms into context for you. This includes:
Defining unified communications
Determining which part of the business are best suited for unified communications – including collaboration and process centric systems and demands.
Scoping the functionality and scale of a unified communications project, including where to start and the use of pilot programs.
Building a business case for unified communications
There's a lot of information packed into this 30min discussion and you can watch it all completely free.