Reimagine Databases See What's Possible
Explore New Possibilities in Database Deployment & Management
Published May 2022
---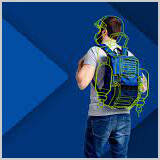 Cloud mandates. Digital transformation initiatives. Data sprawl. Change is happening, no matter what. But with change comes new possibilities, and we have assembled a group of database deployment and operations experts who can help you recognize and capitalize on these opportunities.
Seven speakers each have seven minutes. Bookended by opening and closing keynote addresses, this fast paced Database Digital Summit will feature 7 experts sharing insights on how to reimagine database deployment and management so you can increase database efficiency, availability and performance in ways that work best for your organization's needs.
Host panel includes Bernard Marr, world-renowned futurist, influencer and thought leader in the fields of business and technology, Steven Goddard, Senior Director of Programs and a very special guest (TBC).
Save your spot so that you don't miss out on these exclusive sessions:
Nutanix executive Tobias Ternstrom joins Phil Goodwin, research VP at IDC, to discuss market trends for database deployments and the challenges of hybrid cloud database management.
Matt Kimball, Sr. Datacenter Analyst at Moor Insights on the importance of consistency amidst change.
Tobias Ternstrom on why now is the time to view cloud as an operating model for your databases.
Plus insights from Keith White, EVP & GM for HPE GreenLake, Monica Rathburn, MS Data Platform MVP and Consultant at Danny Cherry & Associates, Jim Czuprynski, Oracle ACE Director and Consultant at Zero Defect Computing, and more!
Register now to see the possibilities!
Did we mention that if you register you'll even have the chance to win one of five Oculus Quest 2 systems!
June 21 2022. 10:00-11:30 BST. 11:00-12:30 CEST