Storage intelligence for data growth: Collaborating on hardware and software for more flexible SDS
Partnered with AMD and Qumulo
---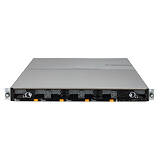 This session will discuss the demand for scale-out file storage being generated by new enterprise applications, and examine how hardware and software suppliers are collaborating to build software defined storage (SDS) solutions that combine all-flash arrays, data management tools and multi-core, multi-thread CPUs supporting large complements of memory to deliver the I/O bandwidth and performance required.
It will cover:
The challenges organizations face in handling rapid data growth and the applications/workloads driving that data growth.
How the SDS approach is able to address those challenges compared to traditional storage architectures.
What customers should consider when selecting data management tools and CPU hardware platforms to support SDS applications.
The extent to which storage hardware can be optimized to address on-prem and hybrid cloud requirements.
The partnership between Supermicro, AMD and Qumolo from a hardware/software, strategy and sales channel perspective.
Speakers
Timothy Prickett Morgan, Moderator, The Register
Dilip Ramachandran, Sr. Director of Marketing, AMD
Devon Helms, Director of Product Marketing, Qumulo
Matthew Thauberger, Vice President of Strategy & Business Dev - Supermicro