The critical role of identity in Zero Trust security
with Silverfort Identity Protection
---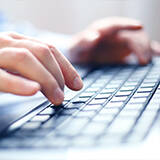 The Zero Trust approach to cyber security was formulated to defend all users and applications from Internet and identity-based attacks. It also relies on multiple components to deliver maximum protection, including identity management, access control, threat detection and response, multi-factor authentication and threat intelligence as well as ongoing monitoring and analysis.
Managing and configuring all of those separate tools across different on-prem and cloud hosted systems and environments can be complex and time consuming for IT departments though, so what's the best way to apply suitable policies both at the perimeter and inside the network to minimize the risk of being breached?
To help answer the question, join our webinar "The critical role of identity in Zero Trust security" where we will:
Define the Zero Trust approach to cyber security and consider how it can deliver better protection than perimeter solutions, with reference to recent examples of successful cyber attacks which evaded existing defenses.
Analyze the role that identity management plays in that Zero Trust Architecture and discuss the importance of giving IT departments sufficient visibility and control over the policies and frameworks they put in place.
Provide a detailed breakdown of how Silverfort's unified identity protection platform builds an end to end Zero Trust architecture which monitors and enforces access policies for any user and system spanning both on-prem and cloud environments.
Outline a real world implementation of Silverfort's platform by a customer from start to finish, detailing the additional cyber security protection it provided them.