Enabling Technology Choice without Lock-in with Nutanix
Matching IT options more flexibly to business requirements has become a business imperative
---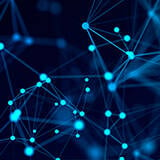 As IT evolves, large-scale tech market shifts can impact your business and disrupt your digital strategies. Because of this, to future-proof their environments and enable multi-vendor/multicloud strategies, companies are moving away from traditional infrastructure modes.
They're realising that being tied to a single technology provider and its products is limiting. Organisations must therefore now look beyond intransigent solutions to meet their evolving IT requirements.
The ability to transition to better-fit solutions, painlessly and within budget, is critical. This includes being able to transition between hypervisors – as well as to select the cloud option that is most cost-effective for a given workload.
Nutanix provides this needed flexibility with support for multiple hardware configurations, multiple virtualisation hypervisors, and multiple clouds. Nutanix hyperconverged infrastructure (HCI) software supports the most popular hypervisors to bring certainty with choice.
Join The Register's James Hayes and Mike Barmonde, Senior Product Marketing Manager at Nutanix, as they discuss:
The market dynamics causing hypervisor deployments to evolve – and the help companies need to benefit from changing environments
Why organisations want greater flexibility and leverage in their choice of technology providers
How to manage the top challenges of multicloud adoption, such as integrating data across different cloud environments
How Nutanix's focus on flexibility and openness can help keep TCO down at a time of technology transition and market flux
How AI- and ML-powered automation helps manage multicloud environments, freeing-up your company's scarce IT talent for its insourcing needs