The energy crisis: The impact on your IT decisions
Is Cloud the answer?
---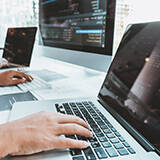 The spiralling cost of energy is forcing all businesses to rethink their cost structure and data strategies, not least because every byte of data we create and store adds to that cost. But the available statistics of energy use for your datacentre are often maddeningly imprecise (or just plain wrong).
What you need is the detailed reporting and control to be able to make the best decisions on hot topics like cloud migration and infrastructure refresh. And of course, as this crisis passes, the investment you make in optimisation and reporting also helps you on the path to Net Zero.
Join the appropriately named Matt Watts of NetApp and The Reg's Tim Phillips as they discuss how the energy crisis affects your IT decisions.
They will be debating:
The problems of quantifying your IT strategy's energy cost and emissions
Better measurement that creates action
Continuous optimisation for cost control and sustainability