Delivering the ideal platform for 'cloudified' critical applications
Why 'cloudified' applications need a new platform to optimise delivery
---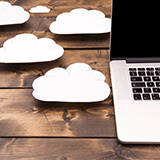 Digitally-transformative enterprises of all sizes are busily rearchitecting and refactoring their critical applications to make them cloud-ready and so enable better IT delivery models.
Implementing a cloud-like service delivery/consumption model give organisations flexibility to align resources to specific lines of business that typically have a wide-ranging application and infrastructure requirements. It also helps hyperconverged infrastructure – HCI – consolidate compute, storage, networking and virtualisation into an easy-to-consume, scale-out infrastructure.
But keeping pace with the demands the business puts on IT remains a challenge – especially where an IT infrastructure is tied to a traditional three-tier architecture.
That's another reason why the 'cloudification' exercise means moving away from the constraints of the three-tier model to gain greater agility and efficiency, along with consistent, scalable performance.
Attending this webinar session will give you an understanding of:
The best platform to deliver a cloud-first operating model for legacy, modern and future workloads, wherever it's best to run them – on-premises, hosted or public cloud, or at the edge.
How marrying HCI and a managed services platform enables enterprises to alleviate the operational burden on IT.
The benefits of purchasing on-premises IT infrastructure through a consumption-based model.
Join Allan Waters, Senior Product Marketing Manager, Nutanix, and Mark Maguire, Partner Development Manager HPE GreenLake, for our webinar as they explain to The Reg's James Hayes how working together, the Nutanix Enterprise Cloud Platform, HPE GreenLake and Intel provide organisations with the ability to reliably deliver applications and data at any scale and provision, across a single, unified management solution.