The Key to Optimized IT investment | Slide Deck
How leveraging Nutanix technologies enables organizations to lead digital transformation while maintaining business critical IT services in an era of shrinking budgets.
Published March 2023
---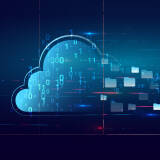 These slides support a webinar brought to you by Situation Publishing and sponsor Nutanix.
This webinar will present Nutanix Cloud Platform's benefits for streamlining IT operations and enabling optimized IT investment. Attendees will learn about the major characteristics that distinguish Nutanix Cloud Platform from other solutions on the market, as well as how businesses can be hyperconfident as they profit from its innovative approach to infrastructure management.
Join The Register's James Hayes in discussion with Nutanix experts Steve Carter (Senior Product Marketing Manager) and Jason Burns (Director, Technical Marketing) on March 8th 9am PT / 12pm ET / 5pm GMT for an open conversation about the power of Nutanix Cloud Platform and how it can assist enterprises in achieving their IT business objectives.
Attendees will learn the following throughout this session:
How Nutanix enables organizations to manage both legacy and modern applications on a common platform.
The benefits of Nutanix's simplified infrastructure management, include reduced downtime and increased agility.
How Nutanix's flexibility makes it easy for organizations to easily scale out or re-allocate infrastructure resources as business needs change, enabling IT investment to align to the realities of a rapidly changing market.
Watch the webinar on-demand here.