Hybrid Cloud Necessitates A Single Automation Management Framework
Have the best of both worlds
---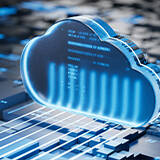 Just because you move workloads to a cloud doesn't mean you have to be locked into that cloud's management framework. And just because you run applications in your own datacenter does not mean that you can't have the kind of automation that the big clouds have built for their customers so they can better manage infrastructure at scale.
With Red Hat's Ansible Automation Platform running on Amazon Web Services, you can have the best of both worlds – and in fact span those two worlds – with a single management and automation framework. And without losing any of the richness and breadth of the services on AWS or limiting the services that can be deployed on premises.
Please join your host, Timothy Prickett Morgan of The Next Platform, and Hicham Mourad, Ansible Automation Platform product and technical marketing manager at Red Hat, and Nicolas Lowman, senior partner solutions architect for Red Hat software at Amazon Web Services, for a discussion of the features and benefits of Ansible on AWS and a demo to see for yourself how automation reduces the time and complexity of infrastructure and application deployment – and gives it programmatic consistency.
With Ansible on AWS, you can:
Manage your AWS environment like a fleet of services instead of like a disparate herd of siloed virtual servers.
Accelerate the speed of infrastructure deployment from multiple days down to minutes like NASA has done.
Cut costs and address skills gaps in setting up infrastructure.
Tune in to find out how.