Thinking Outside the Box for Improved Product Insights
Sponsored by Semarchy
---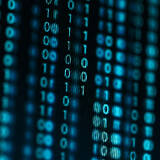 Join Semarchy and our client, Brown-Forman for a presentation on how our unified data platform helped them achieve their data and business goals. Attendees will be taken through the customer's journey with Semarchy and discuss initial problems and needs, implementation, outcomes, technical and business recommendations, and future projects.
In this webinar, Brown-Forman, a leading manufacturing company of brand such as Jack Daniel's, Old Forester, Woodford Reserve, Diplimatico Rum, and more which was founded in 1850, will discuss its unique use case and how Semarchy thought outside of the box to help solve its challenges. They will highlight how matching and merging data clusters led to improved product data which led to better insights.
Brown-Forman had extensive third-party data where every data source had different definitions for thousands of products in different locations all over the world. (The organization had over 4,000 master records in the Jack Daniels cluster alone!) The data included Brown-Forman products, but also competitive ones as well. This led to siloed, incomplete, and inaccurate data, therefore BF was in need of migrating vast amounts of data into one single source of truth for better insights and competitive knowledge.
Hear from Mike Homer, Senior Manager of Master Data Management, as he discusses:
Brown-Forman's complex data ecosystem
The challenges that led the company to Master Data Management
The technical strategy that went beyond data matching rules
How the project is helping Brown-Forman today and into the future