Maximizing Efficiency for Generative AI
NVIDIA DGX SuperPOD and DDN Storage - Implementing Enterprise AI at scale in your business
---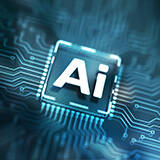 We assume you have not been living under a rock for the last six months. In that case, you will be aware of, and possibly apprehensive about, the massive potential of generative AI to revolutionise your business. Generative AI, like most at-scale computing, presents technology challenges unlike anything you have done before, and it may appear exceedingly difficult: to meet them, you need end-to-end integration and full-stack optimization in the most efficient way possible.
That's why, in our latest regcast, you can listen to two of the experts with the knowhow you need, born out of over 3 years of collaboration using the very largest NVIDIA DGX SuperPODs in the world: from NVIDIA, Premal Savla, and DDN, Dr. James Coomer. Together they will explain:
How NVIDIA's Accelerated Computing uses parallel processing to speed up demanding applications.
How DDN's Parallel Data Architecture and new QLC Flash solutions drive AI acceleration even further and maintain efficiency at any scale.
And how they work together in SuperPOD solutions ensuring your AI strategy success while minimizing complexity.