High Performance Computing for the masses?
New applications, new sectors and new opportunities
---
STAY UP TO DATE ON THIS TOPIC
Check the boxes & select Email or Atom/RSS Feed.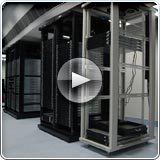 It's time to start thinking creatively about HPC: can it be standardised and commoditised? Can it be applied to more of your compute-intensive problems? Can virtualisation and the cloud create a flexible, scalable HPC environment that we can all use?
We've got three people who will argue the answer to all three questions is a big fat yes.
Reg readers have answered with a big fat no in the past, with good reason: HPC needs investment, it needs rewritten apps and the skills to create both hardware and software. Now, however, Dr Rob Johnson, HPC God at Mitsubishi UFJ Securities International plc, Tony Lock at Freeform Dynamics and Nick Hall at Microsoft are arguing that HPC is ready for prime time.
Watch this on-demand broadcast and learn how their experience shows that HPC isn't just on-premise, isn't just for experts, and isn't just for finance and scientific apps - and how combining HPC with the cloud will put you in control of how you use it, and how much you pay for it.
If that sounds like the kind of thing you need to know more about, you can watch right here, for free.