Building Resilience with Data Protection from HPE and Zerto
Leveraging a comprehensive data protection portfolio for disaster recovery, backup, and ransomware resilience.
---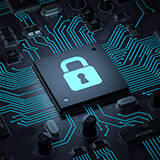 Being always-on is now a condition of business for any organisation – but as IT teams well know, staying always-on is always an estimable challenge.
Enterprise IT operations and data assets must be protected at all times and in all operating environments. Traditionally this has meant deploying complex multi-vendor solutions – but by uniting backup and disaster recovery in an integrated solution, you can deepen and broaden data protection while also establishing the cornerstone for cyber recovery.
This combined force equips you to counter the most devious and dangerous of cyber threats.
As they redefine data protection, HPE and Zerto provide a comprehensive shield that adapts to organisations' evolving infrastructure.
The solutions portfolio comprising Zerto, HPE GreenLake for Disaster Recovery, HPE GreenLake for Backup and Zerto Backup for SaaS, span the entire data landscape, safeguarding on-premises, cloud-based, and SaaS data.
Join The Register's James Hayes and Zerto Senior Technology Evangelist Christopher Rogers as they explain how an integrated approach to data protection strategy – leveraging a single vendor for disaster recovery and backup – ensures end-to-end data protection, eliminating the complexity of managing multiple providers.
This webinar discussion will focus on:
How the comprehensive HPE and Zerto portfolio enables you to safeguard a wide spectrum of on-premises, cloud, and SaaS data.
Modernizing data protection by adapting solutions to diverse environments, thus ensuring business continuity in the face of disruptions like ransomware attacks.
How you can detect, protect and recover all data workloads across various tiers while meeting stringent SLAs.
The Zerto Cyber Resilience Vault – a fortified data vault utilizing air gaps and immutability, offering the highest level of data resilience.
Unifying Backup and Disaster Recovery – deepening and broadening data protection, laying the foundation for robust cyber recovery.