Strengthening operational resilience
How Britvic eliminates OT security blindspots
---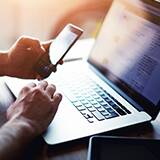 If you are in charge of industrial control systems, then you know that protecting them from intruders is essential for your operation to be resilient.
But the increasing connectivity of your systems through the internet of things creates security blindspots that pose risks to availability, integrity, and safety. Staying secure and compliant means you need visibility over your assets and their vulnerabilities, protection over an extended network, and continuous, automated threat detection.
For a view from the frontline of IOT security, join David Cox of Britvic and The Reg's Tim Phillips as they discuss how Dave overcame the security challenges that threaten Britvic's systems, and how he stays ahead of security threats.
In their interview, we will discuss:
The evolving threats to OT security
How to manage the risks from IoT connectivity and automation
Best practice today, and in the future