Remarkable SAP Benchmark Performance Results for Dell PowerEdge R760 Servers
Report
Published November 2023
---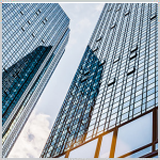 It's not unusual to see a new server appear on the SAP® Standard Application Benchmarks directory and outperform earlier servers on that leaderboard. When the Dell™ PowerEdge™ R760 server showed up recently, however, its superior performance caught our attention. Not only does the 2-socket PowerEdge R760 server outperform other 2-socket servers, it also outperformed 4-socket and 8-socket servers that have twice or four times the number of processors.
Prowess Consulting decided to take a closer look at these results. This is a preview of our findings.
Learn more about Dell Technologies Servers with Intel® Xeon® Scalable processors.