Hands on: Hyper-V 3.0, virtual machine high availability and disaster recovery
Free training from The Register
---
STAY UP TO DATE ON THIS TOPIC
Check the boxes & select Email or Atom/RSS Feed.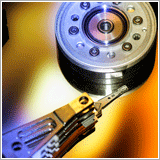 Following the success of our first ever Hands on Regcast, we fired up QA's Paul Gregory once more to go deep into another feature of Windows Server 2012: using Hyper-V 3.0 to increase the availability of Virtual Machines.
During the hour we show how the changes in failover clustering and the improvements in scalability, in the failover cluster engine's ability to perform in-guest monitoring, and anti-affinity rules. Then, in the second half, we have more live demos of Hyper-V Replica, covering setup and exploring the three failure models - test failover, planned failover and unplanned failover.
To finish Paul discusses how Hyper-V Replica and network virtualization can be combined so that VMs maintain the same identity across data centres - or even between a company and a service provider/hoster.
It's a lot of fun. Watch now!