Hands on: Implementing Azure Active Directory
Learn from the experts
---
STAY UP TO DATE ON THIS TOPIC
Check the boxes & select Email or Atom/RSS Feed.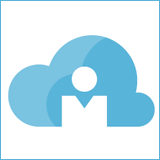 The Register's Tim Phillips was joined by Paul Gregory, from QA, to deliver a live hands-on session on Azure Active Directory. The 60 minute session was delivered live across the web and you can watch it on-demand from the comfort of your desk.
As you may know, Azure is Microsoft's cloud platform: a growing collection of integrated services—compute, storage, data, networking, and apps. But it runs much deeper than that, it is IaaS + PaaS, it's hybrid ready and with Azure Active Directory it can provide a service that delivers significant identity and access management capabilities in the cloud.
This webcast, delivered through a series of deep dive technical training demonstrations, discusses and shows how Azure Active Directory can provide secure access to sensitive services and data with multi-factor authentication as well as single sign-on to make application access more convenient for your users.
The session also investigates and demonstrates how to create custom domains, integrate applications with Azure AD, and use Azure AD Premium features. This includes demonstrating creating and managing users and groups – both graphically and with Powershell, through to multi-factor authentication.
You can click below to watch now.
By downloading this content you understand that your name and contact information will be shared with Microsoft, and that Microsoft may contact you concerning products and solutions presented in the content. Microsoft respects your privacy. Please read the Microsoft online Privacy Statement.