Confronted by Cloud? Dazzled by DevOps?
Learn how to have it all at this free Reg Webcast
---
STAY UP TO DATE ON THIS TOPIC
Check the boxes & select Email or Atom/RSS Feed.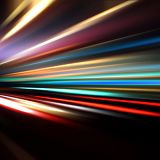 Emerging technologies and services like DevOps and cloud promise much for IT professionals and business leaders.
Both can give an organisation a nice little squirt of WD40, to get things moving when they are a bit stuck.
By loosening things up a little, they can also get your business more ready to tackle both foreseeable and unpredictable challenges. But few organisations are ready to jump into either DevOps or cloud.
In this webinar futurist Mark Pesce and NetApp's Justin George will explain infrastructure choices that position your organisation to adopt new ways of working, in the data centre, at your desk and in the competitive marketplace.
The result? You'll move data faster and once you learn to enjoy speedy information flows, enjoy a platform that lets you innovate faster too.
Watch now to find out how.