Office 365 deployments don't secure themselves?
What you need to know
---
STAY UP TO DATE ON THIS TOPIC
Check the boxes & select Email or Atom/RSS Feed.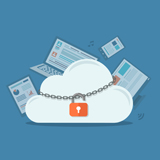 Office 365 has become one of the most used cloud-based services in the enterprise. Just because software is delivered as a hosted service, this does not mean it is intrinsically secure however.
The risks are not necessarily greater, they are simply different — and need to be addressed accordingly. While this may be the case, many organisations are adopting an 'out of sight, out of mind' approach to securing their Office 365 environments.
In this Webinar, we are going to keep things simple and direct: here's what you need to know, whether planning, deploying or indeed, post-deployment.
We'll set the scene with an overall view of the risks inherent in Office 365 deployments, from a people, process and technology perspective, then drill into the heart of the service and look at email security in more depth.
We're going to take an honest, objective look at what needs to be sorted. So if you are concerned about what you might need to do, or if you think you have it all sewn up, join us to work through the current state of affairs, what to watch for and above all, what you can be doing to address the issues before they come back and bite you.