Is it Time to Simplify with HCI?
Sorting through the hype of hyperconverged infrastructure.
---
STAY UP TO DATE ON THIS TOPIC
Check the boxes & select Email or Atom/RSS Feed.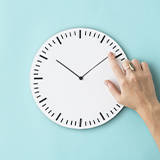 You probably don't need us to tell you that the marketplace is buzzing about hyperconverged infrastructure. At a time when organizations are challenged to manage unprecedented and unpredictable data growth—securely and while keeping costs down—HCI has jumped into the spotlight with promises of ease and efficiency.
Of course, it takes more than buzz to justify an infrastructure refresh. That's why we've invited HCI expert Alan Conboy - CTO from Scale Computing to help us talk through the opportunities and realities around HCI. In a discussion with The Register host Elena Perez and Alan Conboy will share:
Why HCI, why now? The current marketplace conditions that have fueled the rise of HCI—in general and for specific sectors
Is it the right fit? Considerations for organizations considering HCI—what opportunities and trade-offs exist? In a ransomware world, are you taking data protection into account?
Making the move: What HCI implementation looks like—costs, time frame, resources
HCI for tomorrow: Optimizing your organization's future with HCI—where do we go next?
This session aims to bring clarity around the HCI opportunity, so if you're finding it challenging to sort through the buzz around hyperconverged infrastructure, you won't want to miss this.