A Success Story from the Edge
How One of the UK's Largest Gaming Operators Scored Big with Edge Computing
---
STAY UP TO DATE ON THIS TOPIC
Check the boxes & select Email or Atom/RSS Feed.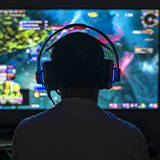 Imagine this: You're one of the largest gaming operators in the UK, with 37 casinos across the country and online gaming. Each site manages its own unique IT environment, and there's no business continuity across sites. In short, you've got an infrastructure that's costly to manage and highly vulnerable. What's your best move?
Get the answer, and more, in this webinar with Jason Green, Senior Systems Engineer of the not-so-hypothetical gaming operator, Genting UK LTD.
With the help of Dave Demlow, VP Product Management of hyperconverged IT and edge computing company, Scale Computing, and The Register host Elena Perez, you'll learn about Genting UK's experience moving to the edge, including:
Defining the problem: Hear what challenges—both in the organization and broader marketplace—fueled the company's decision to move to edge computing.
Evaluating the opportunities: Find out how the team evaluated vendors and what insights they gained along the way.
Implementing the edge solution: Learn how they approached implementation—what considerations and decisions were made and how they impacted the rollout in terms of efficiency and cost.
Measurement and Learnings: Find out which metrics the company used to gauge success and what they learned along the way.
Thinking ahead: Discover what's next for Genting UK, and how does the edge computing infrastructure support that?
Whether you're considering a move to the edge, or simply want to get a better understanding of edge computing, this webinar will get you up to speed.