Network security in the spotlight
Understanding why it can go wrong is key to making the right investment decisions
Published July 2020
---
STAY UP TO DATE ON THIS TOPIC
Check the boxes & select Email or Atom/RSS Feed.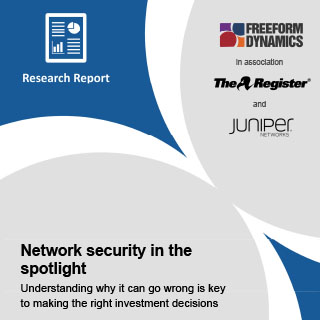 The first half of 2020 saw dramatic shifts in network usage as much of the world shifted to remote and home working, and as businesses went through years-worth of digital transformation seemingly overnight. This has made network security more important than ever, yet the main trigger for deciding to upgrade network security remains "Shutting the stable door after the horse has bolted." In other words, wait until something goes wrong before you act to prevent it happening again.
This approach can result in significant pain both for the business and for its operational staff. Where and why is this pain most severe, and how are network security staff and others working to change this? How are buying decisions made – and how can administrators avoid being unfairly blamed for security failures – in an area where new threats and defensive technologies appear with amazing frequency? And do the advantages of single-sourcing your network security outweigh the advantages of being able to choose and combine the best technology from a range of suppliers?
Those were just a few of the big questions we recently asked in an online survey. In this report, we summarize the answers of 223 respondents working in a range of business and technology roles, all of them involved in networking and/or security. Our conclusions confirm that many challenges are shared ones, but we also highlight key factors that differentiate top performers from the mainstream, and we suggest new and better ways for everyone to improve network security.